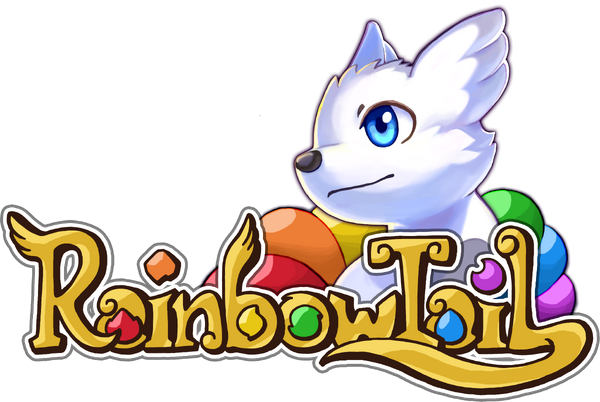 Rainbowtail is the name of a game created by Minidragon Ltd. This game was available for iOS which no longer available to download since the late June 2017, regarding it the legacy version.[1] The Android version is on Early Access and was announced to be launched at July 7th 2017.[1]
The Chinese version of the game is released at July 21th 2017, which is available only for Hong Kong and Macau (and China, for iOS).[2]
To see the story of this game, go here.
In Development
Edit
Rainbowtail the app game was developed to have a new Match-3 game that infused with pets.[3]
This page is outdated! Will you update Rainbowtail (Game) page by editing it?
In Rainbowtail, you get 6 Bean Gemlings to start off with, and then King Bean gives you another which must be one of the starters: Frooma, Groma and Durgo. The first one from King Bean is free, although if you want another it costs 5 Rainbow Gems, and you can get them by defeating bosses, or paying real money for them.
References
Edit
↑ "Rainbowtail is now available for Android and iOS, but ONLY in Hong Kong and Macau (and China, for iOS), and in Chinese." - the quote from a post in RT thread