This page is outdated! Will you update Eggs page by editing it?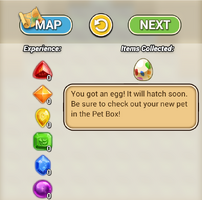 Eggs are the items can be found through defeating Enemies in the Levels. Some Gemlings may be found in certain world(s) only.
Occasionally will drop in a level. Collect it be dropping it out of the gameboard or having a Gemling blast over it. Upon winning, it will give you a new Gemling.
Egg-drop information
Edit
Ad blocker interference detected!
Wikia is a free-to-use site that makes money from advertising. We have a modified experience for viewers using ad blockers

Wikia is not accessible if you've made further modifications. Remove the custom ad blocker rule(s) and the page will load as expected.