legacy version. Please note that this is not the information that applied to the live version.
The information in this page is about
This page is incomplete and needs your help!
Will you help our RainbowTail Wikia by editing this page?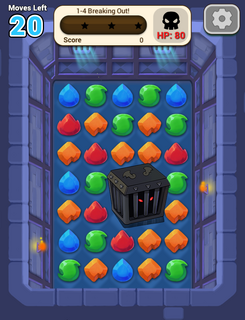 Level 1-4
Breaking Out!
Gems in this level




Gemling Availability
The below are randomly listed in the drop info:
Breaking Out! is the fourth level of Rainbowtail and the fourth level of the Rainbow Castle.
Its original name "Mistaken Hero" was moved to 1-5 level after the legacy version 2.7.2.
Ad blocker interference detected!
Wikia is a free-to-use site that makes money from advertising. We have a modified experience for viewers using ad blockers

Wikia is not accessible if you've made further modifications. Remove the custom ad blocker rule(s) and the page will load as expected.